>> vendredi 2 novembre 2012
Bonjour à toutes et Happy DSD...pour cela les designeuses de Scrap From France vous ont réservé une grande chasse aux trésors...avec de fabuleux freebies à la clé. Venez dénicher les petites dolls porteuses de cadeaux au travers de la boutique!!!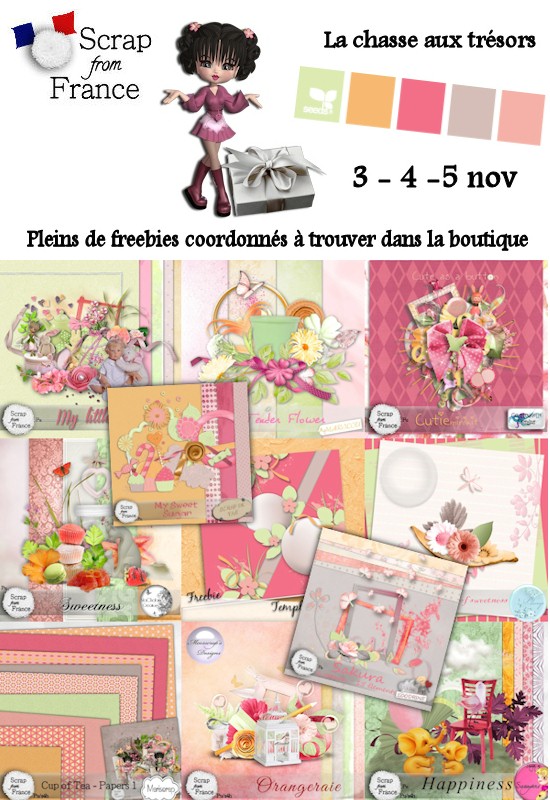 Par exemple, voici un indice de la part de
Mariscrap
:
"J'écoutais souvent Emilie Joly quand j'étais petite"
Saurez-vous retrouver mon freebie??? bonne chance à vous!!!
N'oubliez pas les soldes jusqu'au 6 nov:
Hi Ladies, Happy DSD, the designers of Scrap From France invite you for a hunting zone...with a lot of freebies!!! Will you manage to find all the little dolls with their freebies???
"I used to listen Emilie joly when I was a child"

Do you manage to find my personnal freebie for you?? Good luck!!

Don't miss also our amazing sales for DSD until the 6 th nov :